Info about the side handles
The handles 1717 up to 1720 are for pans which are manufactured in the years 1954 to 1997.
The handles 1721 up to 1724 are for pans which are manufactured after 1997.
All handles are sold individually.

Info about the knobs
Cover Buttonsets 1726 and 1727 are for lids manufactured until 1992.
Cover Button set 1725 is for lids manufactured after 1992.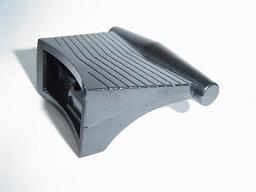 The old model side handle as shown here has been discontinued. Instead there is the new type 1717 to 1720.

NOTE: it is important to order the right sizes of the side handles. Please refer to the product page 'About the spare parts'.




The big grip handle will not fit onto this new model side handles.
Delivery time
All parts are in stock.